THE MINISTRY OF INTERNAL AFFAIRS ORGANIZED A MASTER CLASS FOR THE STUDENTS OF THE SYRDARYA ACADEMIC LYCEUM AT THE NATIONAL GUARD EQUESTRIAN SCHOOL.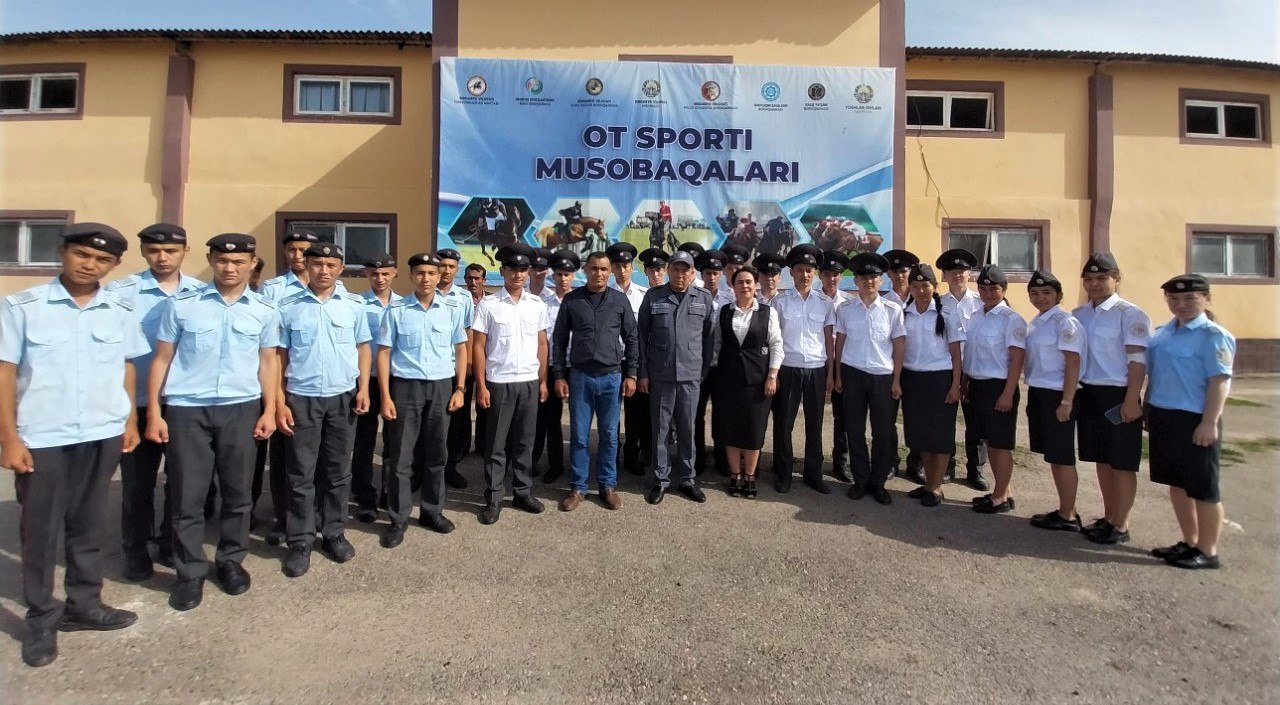 On May 22 of this year, within the framework of the "Month of Spirituality", students of the Syrdarya academic lyceum of the Ministry of Internal Affairs visited the equestrian school of the National Guard of the Republic of Uzbekistan located in Boyovut district. During the visit, the director of the school, lieutenant colonel Ya. Djalilov, gave detailed information to the students about the conditions created in the institution, including equestrian sports and thoroughbred horses at the school. They also talked about the medical and social rehabilitation center for ippotherapy (physiotherapeutic treatment by riding a horse), which is planned to be established in the school in the future. Such information made a great impression on students, increasing their interest in horse sports.
Students of the lyceum had the opportunity to ride horses themselves. By doing  this, they got a detailed idea of how skillful horsemen were our great commanders in battle tactics, and the military arts of the Turanian people.