A military-sports competition was organized at the Lyceum.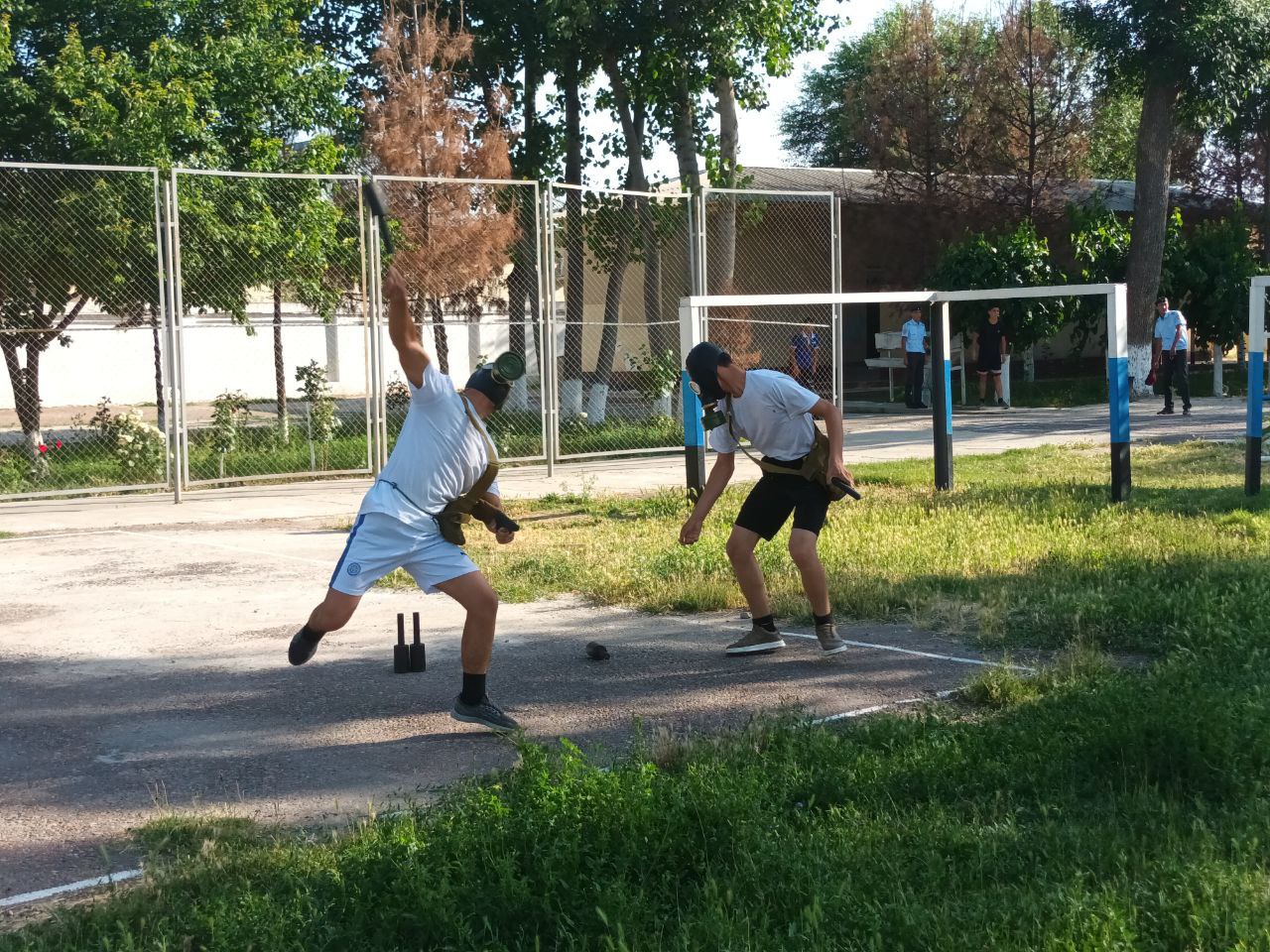 On May 26 of this year, competition in terms military sports games were held among 1st-year students at the Syrdarya academic lyceum of the Ministry of Internal Affairs in order to effectively organize free time of students. According to the regulations of the sports competition, the relay games were held in 5 rounds, in which 7 teams of 10 participants each took part. Pupils tested their strength and agility by marching in a line, pull-ups, throwing a grenade, disassembling and assembling a gun correctly, as well as military relay conditions, which are supposed to be evaluated up to 10 points. According to the final results, the "Falcons" team of the 106th group, which won a total of 20 points, took the 3rd place, and the "Kalkan" team of the 105th group, which won 30 points, took the 2nd place. The absolute winner of the competition was won by "Temurilar" team of 101st group with 32 points.
The competition left a positive impression among the students with the formation of mass sports and physical culture, friendly movement, calling the participants to unity.